Recruitment News & Views

2007 REC Industry Survey | Friday 12 February 2016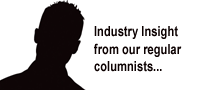 Columnist Features
RBS Job Cuts Total 26,000
Royal Bank of Scotland is to dismiss a further 3,500 employees, bringing its total redundancies to 26,600 since the its near-collapse in 2008. back-office staff in the UK will take the full force of the cuts. Read More >>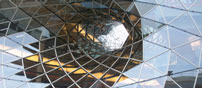 Coalition Government and Agency Workers
Ed Davey the (Liberal Democrat) Minister for Employment Relations gave a written answer that indicated that the government was 'currently considering the way forward'. Contrary to some media reports this does not amount to the announcement of a review.
Read more >>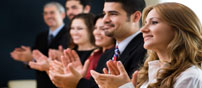 Get The Winners Edge
A winning conversationalist is able to not just create rapport with the person or group they are communicating with, but they are also able to consistently build relationships.
Book Now >>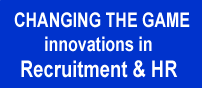 The Best Recruitment Technology
The Recruitment Times searches for the best breed Recruitment and HR technologies. We will only feature solutions that are truly innovative and that will save recruiters time and money
Learn More >>

Features

KPMG Careers - Talented People Wanted
KPMG in the UK wants to be the best career choice for talented people. KPMG in the UK has announced plans to merge with KPMG in Germany to form Europe's largest and strongest accountancy firms now makes KPMG an even more attractive choice.
Learn More >>


Open University Recruitment Courses
Recruiters now have an opportunity to update their skills and knowledge through the launch of a range of online courses being offered through a new partnership between the REC and the Open University's Centre for Professional Learning and Development....
Learn More >>

Candidate Shortages - How to Tackle This Problem
The so-called skills shortage which is probably one of the biggest challenges currently facing recruiters is being met head-on through a new course being offered by the Recruitment and Employment Confederation (REC).
Learn More >>


Market Your Recruitment Business
Taking care over marketing materials is like ironing a shirt for a job interview. More than that, it's like having a well-presented CV to get you to the interview in the first place.
Learn More >>


70% of Employers Want CVs to Show Last Salary...Truthfully!
Do you record salary in a leaver reference? A nationwide survey of HR directors and managers has concluded that CVs are failing to make the grade. The survey, designed and carried out by CMC and Senior Associate John Lees, produced some thought-provoking results.
Learn More >>


Recruitment Times RSS Feed
The Recruitment Times has an RSS feed with all the latest news and features; latest interviews and HR news
Learn More >>
Featured Online Services



Consultant quotes





Charlie Ryan, Managing Director
CMR Recruitment


Hundreds of candidates often apply for one role and recruiters will naturally overlook (and therefore miss out on) some great candidates who just don't know how to present themselves on paper. believe the best and most competent candidate should get the job.



Additional Menu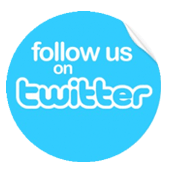 @recruittimes on Twitter

World News & Updates



Consultant Quotes



Job Boards



Vacancies



Business Support



Recruitment & HR Events



Subscribe



REC Industry Survey 2007
Recruitment Times
Recruitment JOBS
,
HR News
,
Recruitment NEWS
,
RECRUITMENT Books
,
RECRUITMENT SOFTWARE
,
candidate screening
,
recruitment ADVERTISING